Thanksgiving requires more than just cooking the perfect turkey. That's why we've compiled a list of pre-holiday and day-of tips guaranteed to make your Thanksgiving less chaotic. 
Before the big day

Planning is essential. From determining your recipes ahead of time to making sure you have food storage containers on hand for guests' leftovers, a little planning goes a long way. With these 4 pre-Thanksgiving tips, you can have a calm and stress-free holiday. 
Compile your recipes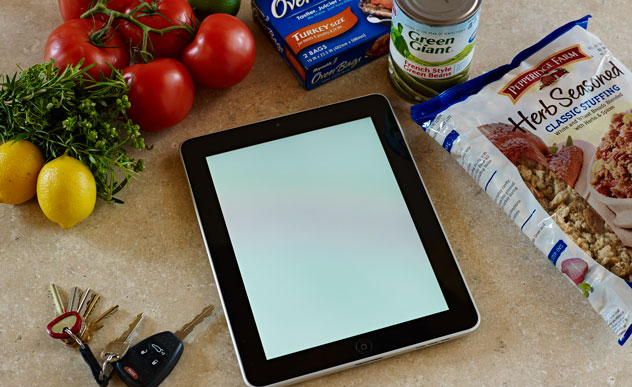 Prior to Thanksgiving, compile all of your recipes in one place. Stay organized by storing your recipes on your tablet. This simple solution makes it easy to reference you recipes while cooking and helps you avoid multiple open cookbooks and paper recipe printouts on Thanksgiving Day.  
Make a list and check it twice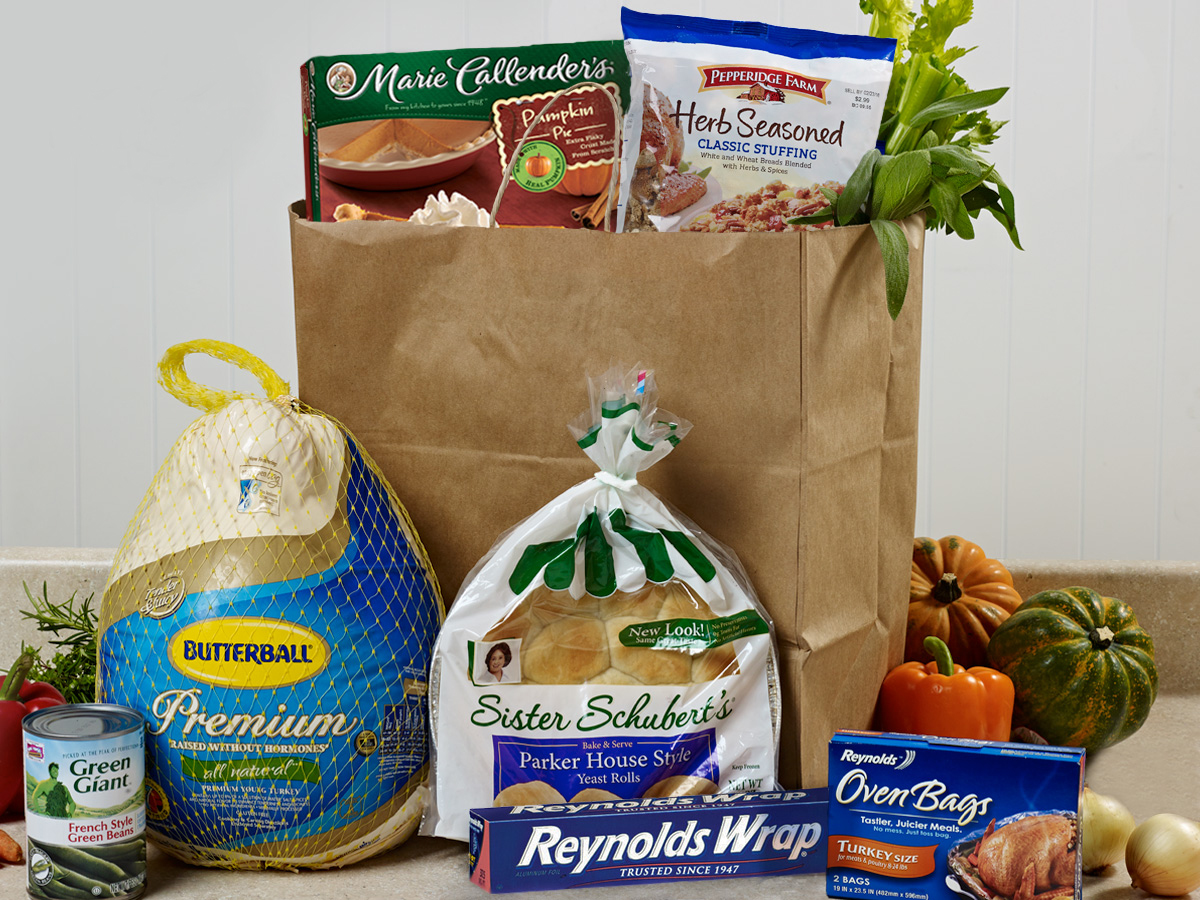 Solidifying your recipes in advance helps complete the majority of your Thanksgiving Day grocery list. Base your shopping list off the recipes you've decided to make. Before heading to the store, double and triple check your grocery list. The last thing you want to do on Thanksgiving Day is run out to the store!  
Buy storage containers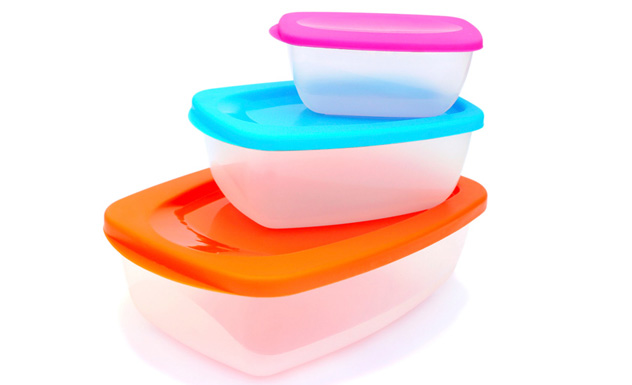 Prior to Thanksgiving, go to your local dollar store and get an array of affordable, food storage containers. This will let you and your guests properly store and take home all those leftovers. Need some ideas for what to make with your Thanksgiving leftovers? Check out our list 8 ways to use your leftover turkey. Don't forget dessert! Turn your leftover Thanksgiving Day pies into delicious milkshakes. Get the full recipes here. 
Make room in your refrigerator

With the refrigerator packed to the brim on Thanksgiving Day, you'll be hard pressed to find any extra space for those unexpected desserts and dishes from guests. On the Wednesday before Thanksgiving, optimize your refrigerator space. Move salad dressings, cans of soda and other items out of your refrigerator and into a cooler with ice packs. Keep the cooler out of site by placing it on the back porch or in the garage.  
On Thanksgiving Day

The big day is finally here! Unfortunately, that doesn't mean your work is done. Keep your day-of tasks easy and stress-free by optimizing your kitchen space and adding a little something extra to store-bought Thanksgiving staples. Unsure what to tackle first? Let our Thanksgiving Day tips guide your way.
The addition of cranberries and coarsely chopped onion give your standard stuffing mix an easy, last-minute upgrade. Get the full recipe here.
Roast your turkey to juicy, golden brown perfection by preparing your Thanksgiving bird in a Reynolds® Oven Bag. No complex recipes are needed and you'll spend less time cleaning and more time watching the big games and chatting with family and friends. Learn how to make a delicious and juicy Thanksgiving turkey in an oven bag here. 
No oven bag, no problem! On Thanksgiving Day if you don't have an oven bag you can still cook the perfect bird with the aluminum foil you already have on hand. Learn how to make a turkey without overbrowning the skin with Reynolds tips and tricks for foil tenting a turkey.  
Utilize your slow cooker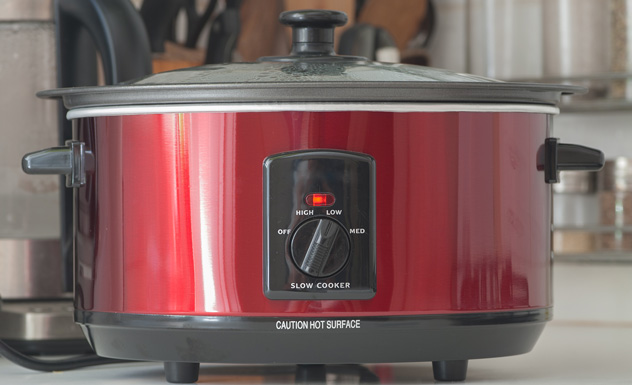 Your slow cooker is a versatile, go-to for making Thanksgiving less hectic. Prepare Thanksgiving side dishes like mashed potatoes or gravy in a slow cooker to save oven-space. Or, just use your slow cooker to keep side dishes warm while the turkey is cooking. 
Stuff your oven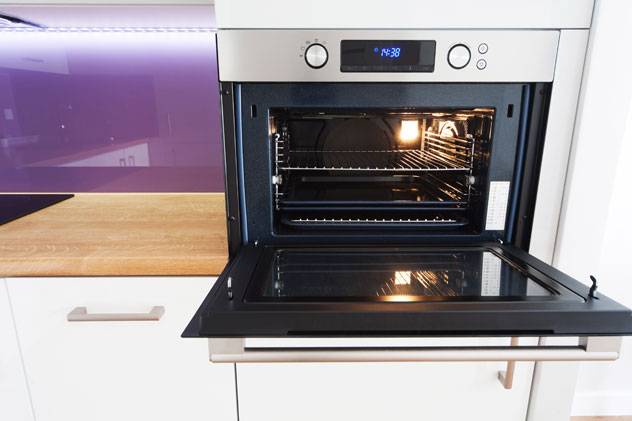 Before you prepare your Thanksgiving meal, thoroughly read through all of the recipes that you plan to prepare. Group dishes that bake at the same oven temperature together. For instance, this Sweet Potato Biscuits recipe and this Apple-Cranberry Crisp recipe both bake at 375°F. So there's no need to bake them separately. 
Set multiple timers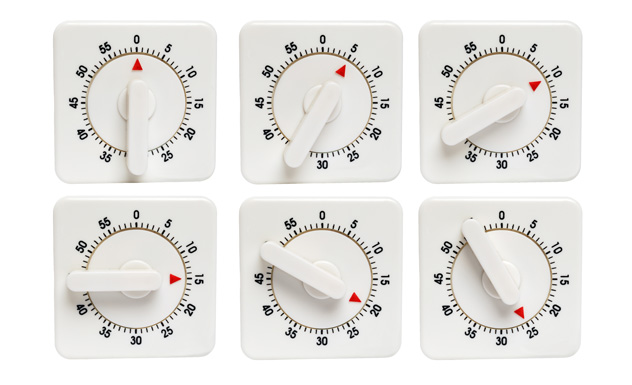 With multiple dishes cooking in the oven at once, it's important to have multiple timers on hand. Dishes may bake at the same oven temperature but chances are they don't have the same cook time. Use kitchen timers, the timer on your cell phone and your oven timer to make sure all your meal components are properly prepared. 
Keep it outside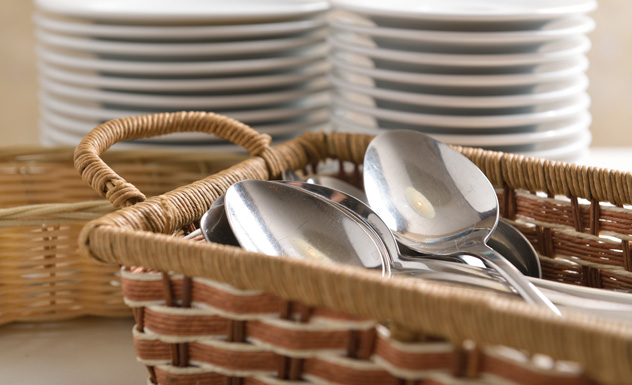 There's no place more hectic on Thanksgiving Day than the kitchen. Keep the kitchen free of chaos by taking plates, utensils and cups outside of your kitchen cabinets and placing them on a small table, buffet style.