Nothing says Spring like cream pies. Made with luscious fillings, creamy whipped topping, flaky pastry or crunchy cookie-crumb crusts, each spoonful of one of Marie Callender's® cream pies has a just-like-homemade taste.
This Easter, impress your brunch guests by serving your cream pies with some easy, additional homemade touches. Create new cream pie flavors by combining two slices of pie into individual Mason jars. Show you really care by serving your individual cream pie desserts with a homemade, handwritten tag with the name of each of your guests on it. Our list of 5 easy Easter cream pie serving combinations is the perfect place to start bringing the warm feeling of home into your celebrations.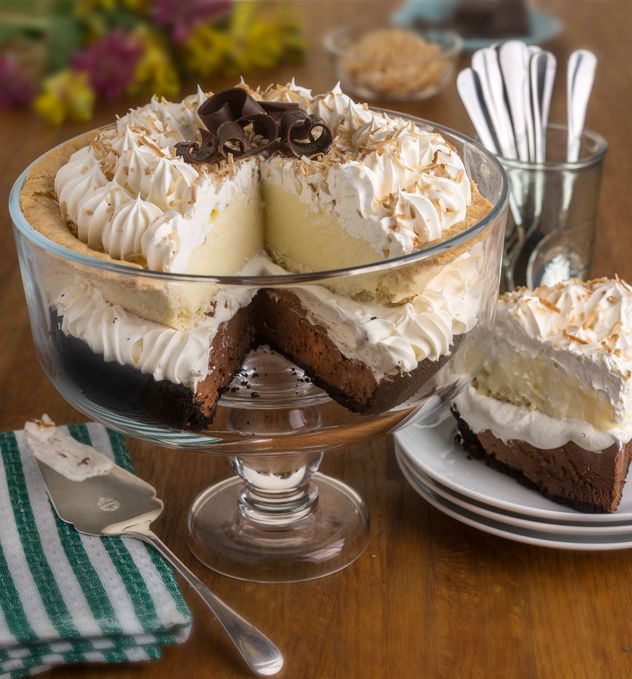 This delicious combination is as easy as pie and perfect for any Easter brunch. To create this delicious dessert, simply stack a thawed Marie Callender's Coconut Cream Pie atop a Chocolate Satin Cream Pie. This Easy as Pie Trifle doesn't need to stop with creamy coconut custard, shredded coconut and luxuriously rich chocolate. It can be created with an array of cream pie flavor combinations like Peanut Butter Cream Pie and Banana Cream Pie, or Lemon Meringue Pie and Key Lime Pie.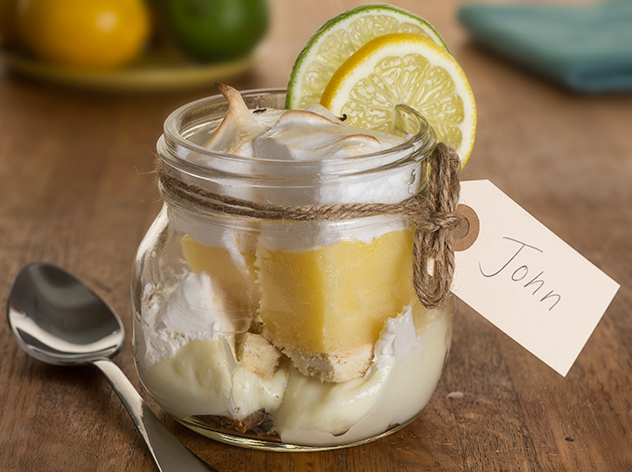 Slices of Key Lime Pie, made with genuine Key Lime juice from Florida, and slices of Lemon Meringue Pie, with its signature "sky-high" golden brown meringue, are layered together in a Mason jar to create this creamy, tangy and tart single-serve dessert. For an extra homemade touch, garnish your trifle with a slice of fresh lemon and lime.
Chocolate Peanut Butter Pie Pairing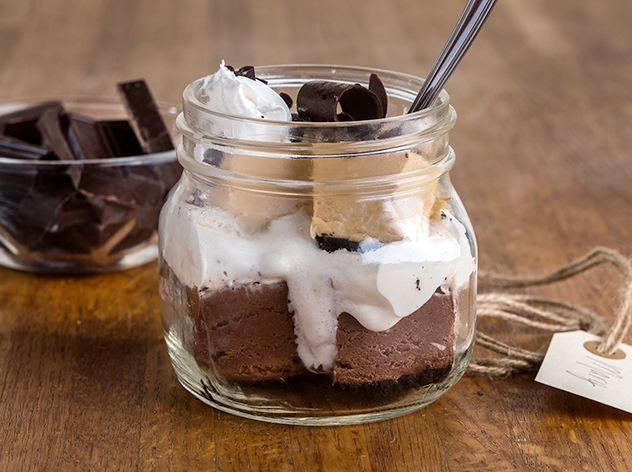 Slices of Peanut Butter Cream Pie are layered atop rich chocolaty slices of Chocolate Satin Cream Pie to create melt-in-your-mouth flavor in every spoonful of this individual pie pairing.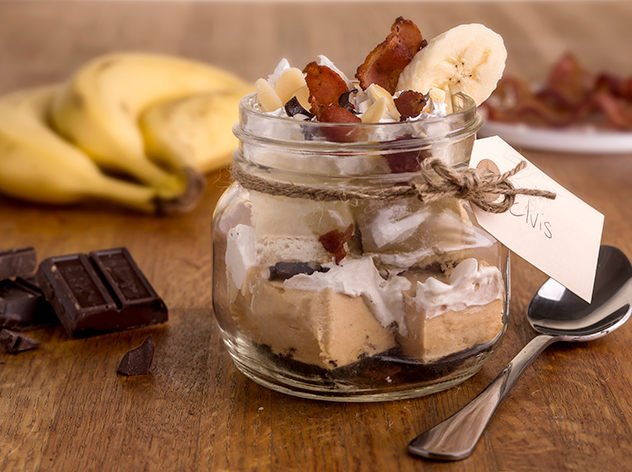 Inspired by the King of Rock n' Roll, this pie pairing is perfect for anyone who likes a salty and sweet treat. Sliced chunks of rich Peanut Butter Cream Pie, prepared with a made-from-scratch chocolate cookie crumb crust, and Banana Cream Pie are layered atop each other in a Mason jar and garnished with a slice of fresh banana.
Rich Coconut and Chocolate Pie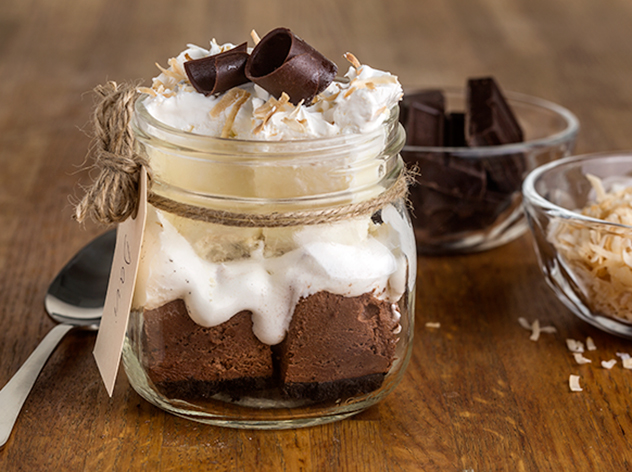 Layer slices of Chocolate Satin Cream Pie, whipped topping side up, into the bottom of a Mason jar and layer Coconut Cream Pie on top of the luxuriously rich chocolate slices. Make sure to save some milk chocolate curls from your Chocolate Satin Cream Pie to garnish your individual trifle!