Spring is a time to refresh – our clothes, homes, routines, even the foods we eat. Now you can take a fresh approach to spring brunch and desserts with these new pie recipe mash-ups featuring delicious, just-like-homemade cream pie from the kitchens of Marie Callender's. Your guests will love the special attention you're giving to their sweet cravings when you add your own colorful decorations and other special touches.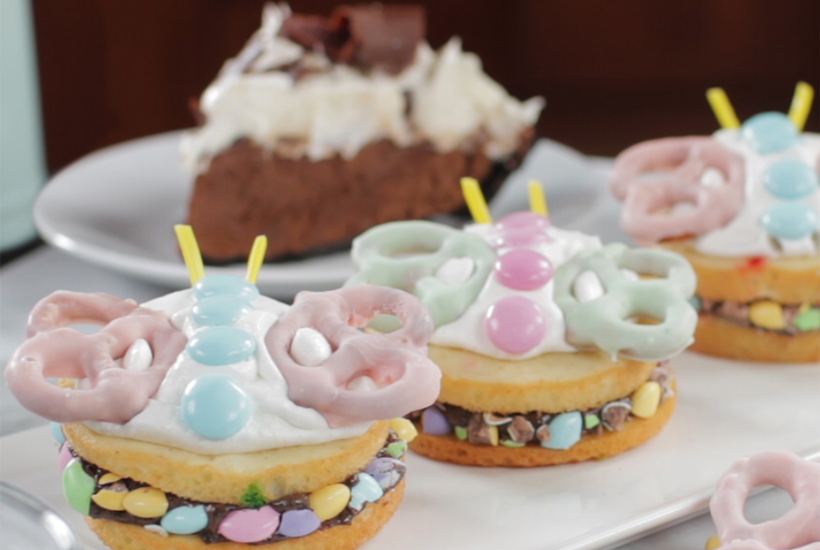 The top of a muffin is by far the best part of a muffin—it's moist and flavorful. So grab a muffin top pan (yes, there is such a thing) and make your own colorful, buzz-worthy muffin top dessert for Pi Day with pie: Chocolate Pie Sliders! You'll get the best of both worlds: muffin tops plus the just-like-homemade pie flavor from Marie's Chocolate Satin Pie, which is made with rich chocolate and a cookie-crumb crust.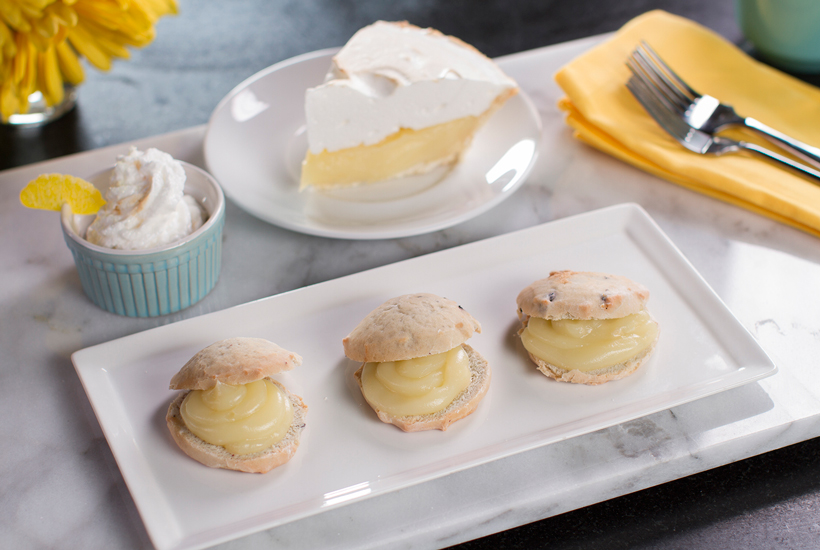 Add a refreshing spring touch to your pies for Pi Day with this classic English treat. Slice premade scones from the bakery in half and add a dollop of tart lemon filling and golden-brown meringue from  Marie Callender's Lemon Meringue Pie.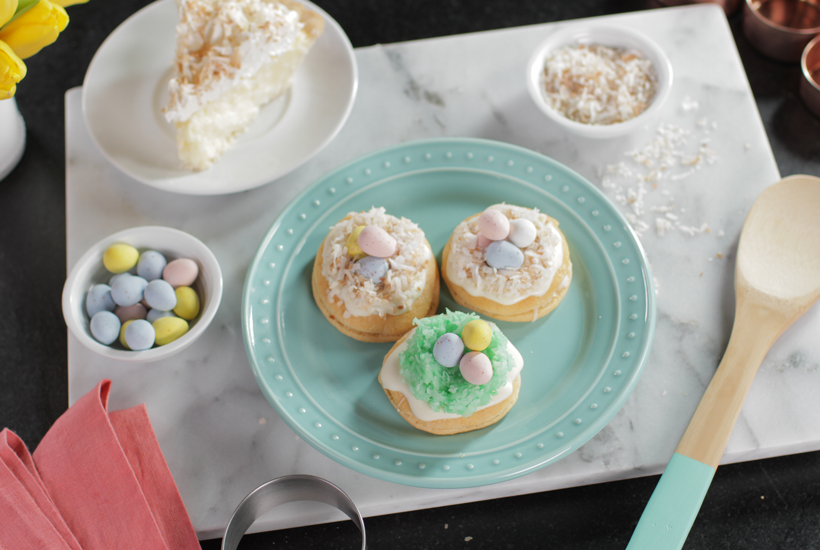 Make this at-home donut hybrid (donut + croissant) cronut recipe stand out by adding a delicious coconut pie filling into it, which you can easily make by blending together a few slices of Coconut Cream Pie. The blend of creamy coconut custard, real cream whipped topping, with the made-from-scratch crust found in every Marie Callender's pie, as well as the hand-garnished toasted coconut, will make this Pi Day recipe a brunch favorite this spring.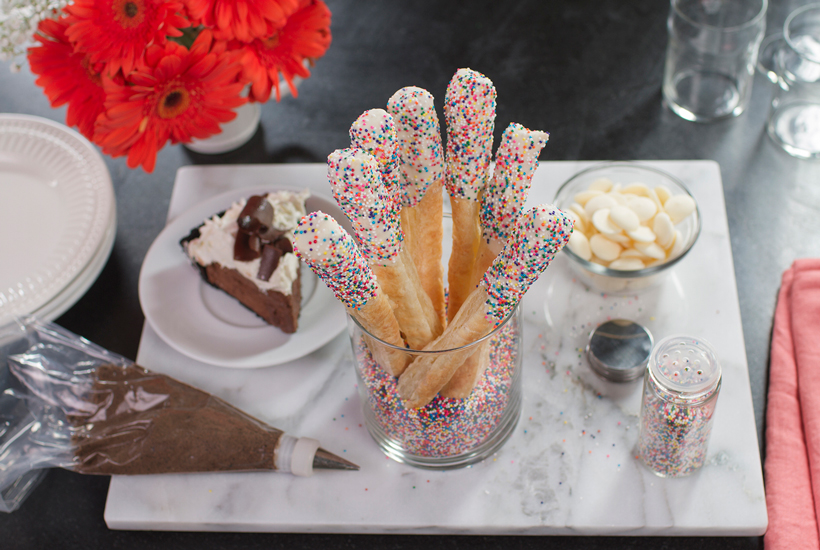 Treat your family and friends to a crispy and sweet theme park favorite: churros! But this isn't any ordinary churro. This one has Marie's signature homemade touch, with rich chocolate filling made from blending Marie Callender's Chocolate Satin Pie.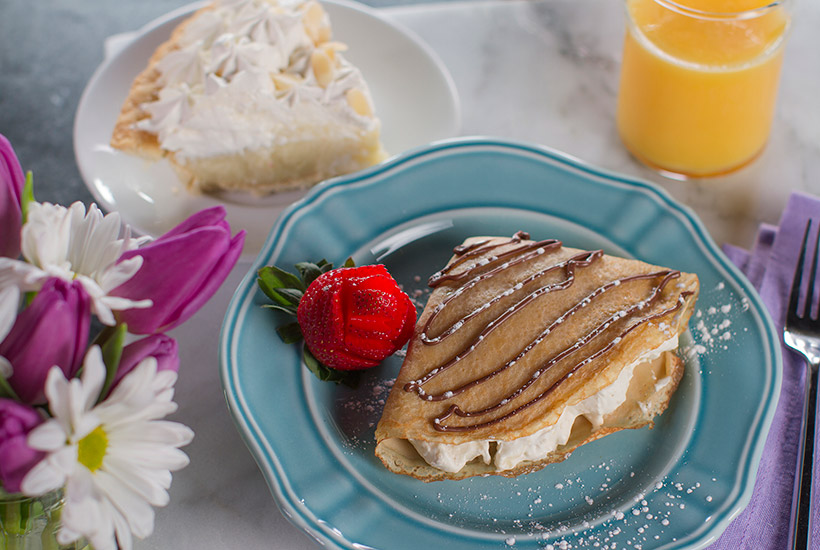 Your guests will have crepe expectations for this twist on a brunch favorite. They won't be disappointed with your homemade hazelnut crepes, topped with a flavorful spread made from the rich banana custard filling and real cream whipped topping found in ever Marie Callender's Banana Cream Pie.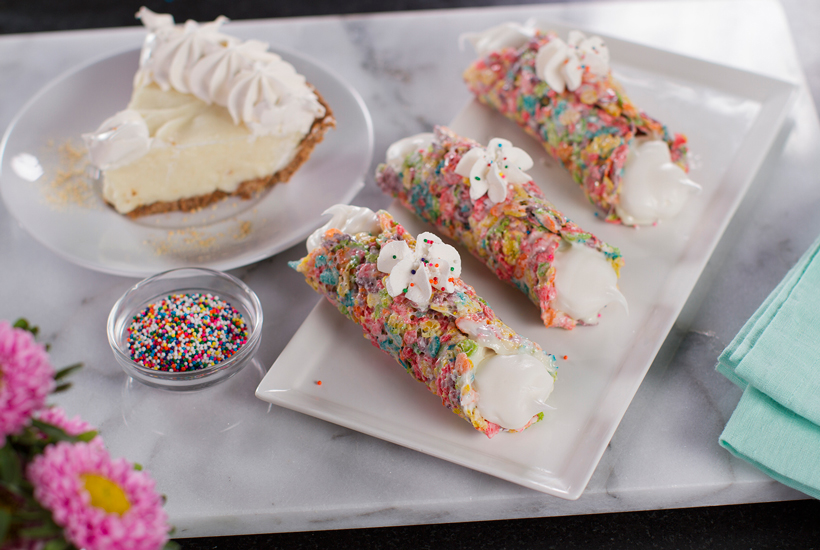 This spring impress your brunch, lunch, or dinner guests by infusing a classic Italian pastry, like the cannoli, with some zesty key lime and graham cracker flavoring! You will not find another cannoli like it … or a more creative Pi Day Pie Recipe. The key ingredient in creating this delicious filling is Marie's Key Lime Pie, made with genuine Key West lime juice, golden brown graham cracker crust and topped with elegant ring of whipped topping rosettes.