When the winter storm clouds start to clear and the temperature starts to rise—there is no better time to start hosting brunch for friends and family.
This spring, show those closest to you how much you care by serving new brunch and dessert creations that start with one of America's most popular desserts: pie! Let Marie Callender's get you started when you use a leftover slice or two of her just-like-homemade cream pies in these recipes—with special touches like made-from-scratch lattice crust and hand-placed chocolate curls. Or, treat your guests to a variety of Marie Callender's cream pies but add your own special seasonal touches to create the sweetest of memories this spring. Your guests are surely going to enjoy these treats and appreciate the extra love and effort you put into serving them. Check out these spring-inspired easy cream pie recipes and decorating tips:
Upgrade your Sunday brunch menu by adding a unique, sweet and creamy alternative to syrup. This Easter, try Banana Cream Pie Sauce, made from the rich banana custard filling and real cream whipped topping from a Banana Cream Pie, on your pancakes, waffles, or French toast.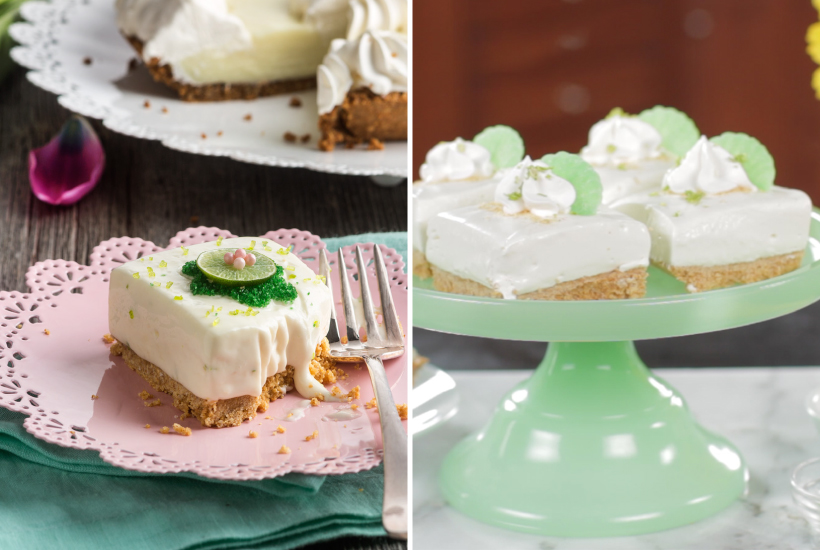 With warmer weather on the way, it's the perfect time to look beyond ice cream to another refreshing frozen delight: Key Lime Icebox Squares prepared with slices of Key Lime Pie that are made with genuine Key West lime juice, graham cracker crumbs, cream cheese, whipped topping and a little lime zest to make one deliciously tart treat. Add your special touch by customizing your toppings and serving dishes!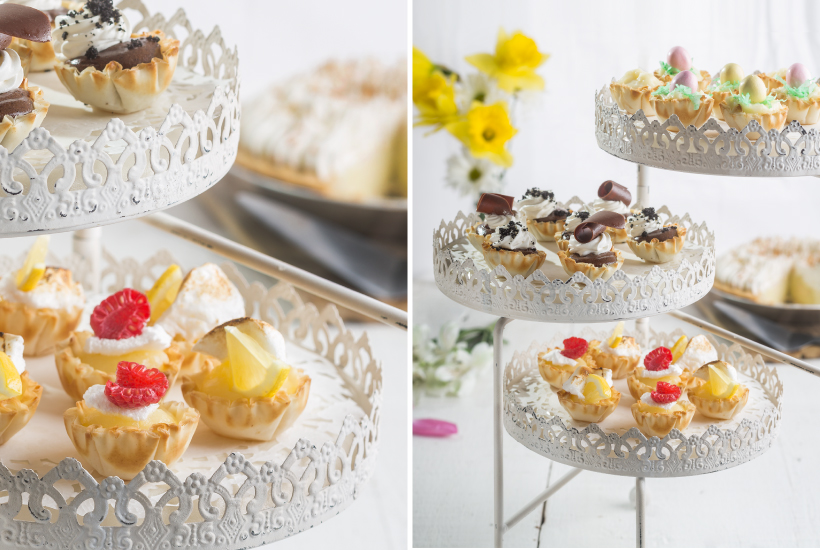 Guests will love getting to choose one or more flavors of these just-like-homemade Mini Pie Cups – and you'll love how easy this cream pie recipe is to make. Customize these small treats with the filling from cream pies like Coconut Cream, Lemon Meringue, or Chocolate Satin. Then add a special touch by topping the mini pie cups with fresh berries, colored coconut, chocolate candies, fruit zest or banana slices.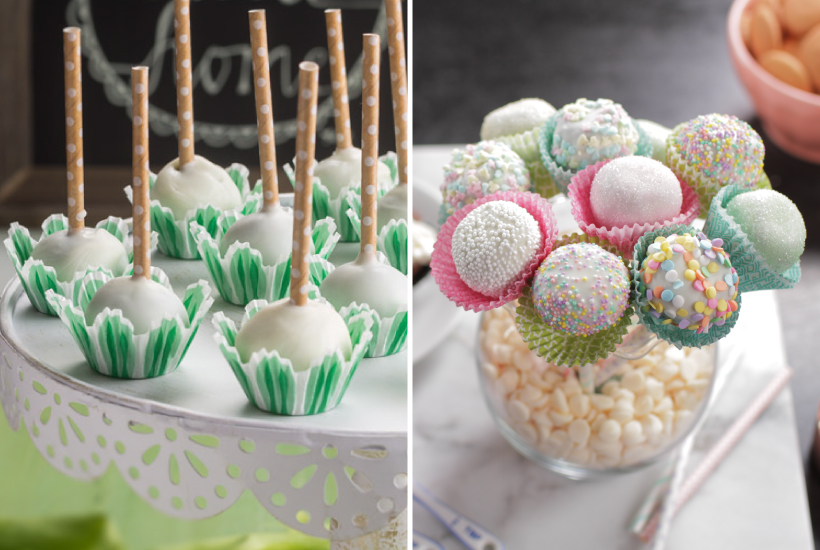 Cake pops are popular for guests of all ages, but Marie has a simpler no-bake recipe that doesn't require a cake mix or baking from scratch: Spring Pie Pops with Chocolate Satin Pie and just a few other ingredients. Just blend slices of pie to make a delicious batter, and once prepared, add your own personal touch. Choose different pie fillings, dip in melted white chocolate and add assorted sprinkles, colored sugar, fruits, or crushed pretzels for an eye-popping dessert. Serve with colorful mini muffin cups in a clear, candy-filled dish or get creative by serving in something spring-inspired like small, painted ceramic garden pots.
Check out these other tips if you're looking to add more personal touches to your pie to decorate in the theme of spring:
Add a little garnish
Garnish your cream pies with brightly colored fruit garnishes or zest to add a sense of freshness and to give your guests a hint of what's inside.
Use cookie cutters
Make cutouts of a honeybee, leaf, flower or bird using cookie cutters on dough or fruit. Layer the decorations on top of your cream pie to create a beautiful pattern or design.
Stencil your pie away
Use stencils to create a lyrically beautiful pie with your favorite sayings. Depending on the color of your cream pie you might want to use cinnamon sugar, multi-colored sprinkles, cocoa powder, or powdered sugar.
Iced flowers
Add a final touch to your spring pie by creating flowers made from icing. They make for a beautiful decoration that's easy to make with a pastry bag, nozzle and a little practice.
Add assorted candies or chocolates in the shapes of animals
Add colorful rabbit, lamb or chick candies in the center of your cream pie as a special nod to Easter.
Fun with fondant
Recreate the look and feel of spring on top of your cream pie with green fondant 'grass.'