We all love entertaining for friends and family - whether the get-together is in your own home or at a loved one's, you can make one (or all) of these party-pleasing shortcut appetizers to pass around. You'll love the simplicity of these mini homemade snacks and your guests will love the taste.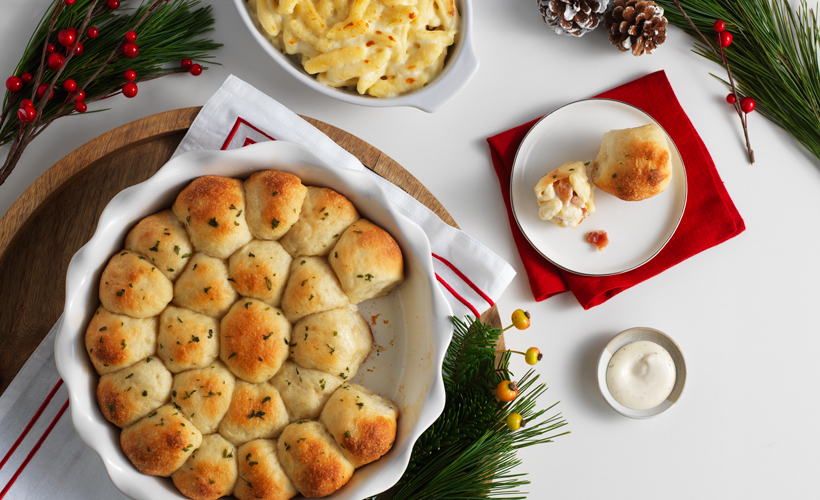 Let's be honest, the recipe name alone says "crowd-pleaser." This easy shortcut calls for just a few ingredients, including Marie Callender's® just-like-homemade Vermont White Cheddar Mac & Cheese. Each bundle of deliciousness is basted with butter, a sprinkling of garlic powder and parsley flakes, and baked golden on the outside and gooey on the inside – and only you will know the shortcut to this recipe!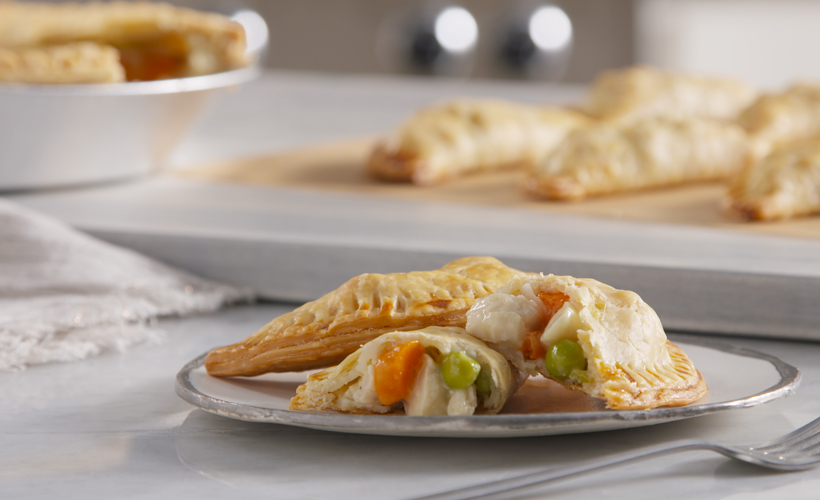 You are three ingredients away from ooh's and ah's! Yes, that's right! The secret to this easy appetizer is using leftover chicken pot pie filling. The creamy mixture of white meat chicken, carrots, celery and peas is stuffed in a golden pie crust pocket and baked to perfection – leaving guests with the tastiest (and easiest!) appetizer to pass around all night.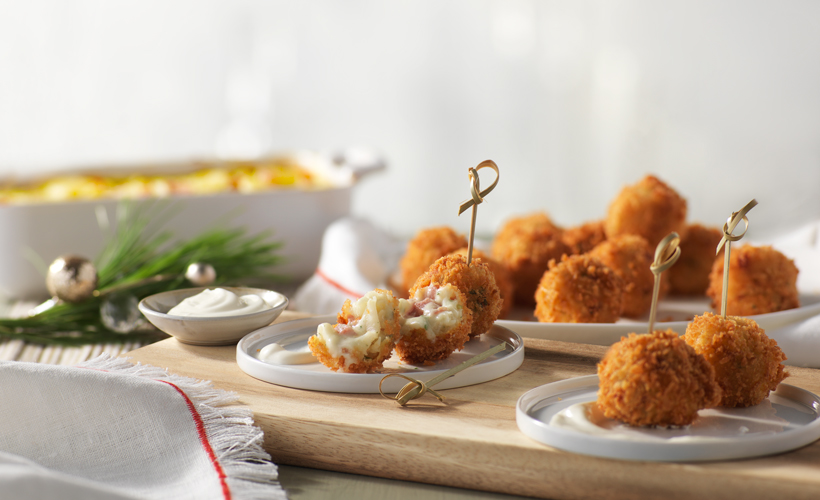 What could be more comforting than serving party guests this new twist on a comfort food classic? You'll make a lasting impression with these mashed potato bites! Blend together a few ingredients including cheese and mashed, scalloped potatoes, then lightly fry until golden and crispy for a warm appetizer that will leave them wanting more.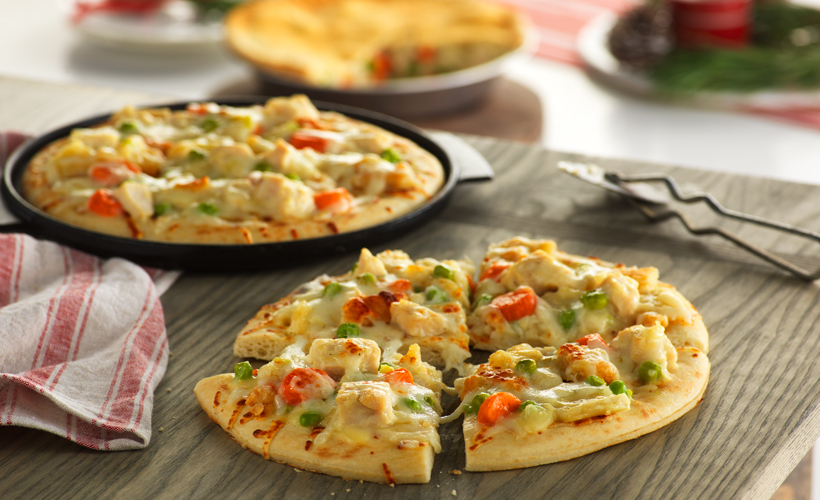 Comfort food is calling and it's two crowd favorites dialing the phone: a chicken pot pie AND a pizza! Simply take the pot pie (filling and crust) and spread the mixture out on pre-baked mini pizza crusts, cover with cheese and bake for the most delectable, easy-to-pass comfort food.