Summer is all about relaxing, kicking back and enjoying a refreshingly cool treats. This summer, try something new on a hot summer day: a refreshing beverage, popsicle or other treat made with Marie Callender's® just-like-homemade cream pies. So kick back and share a slice of summer with these delicious pie treats.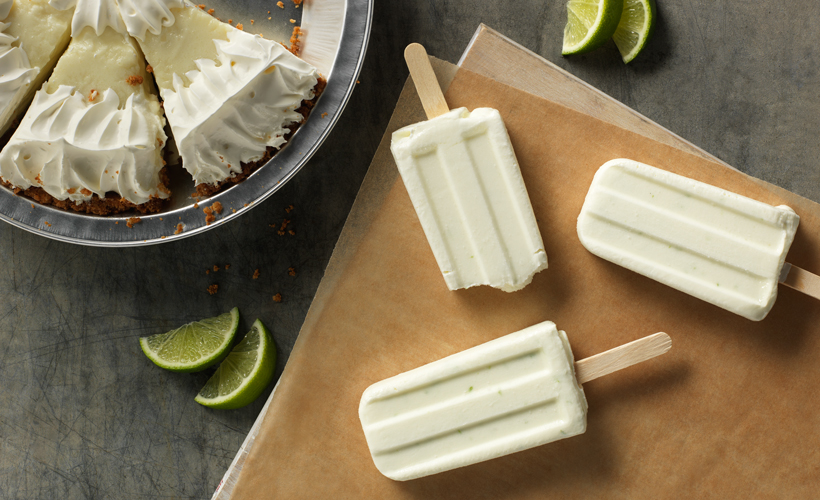 Cool down with a refreshing pie on a stick. Not really a slice of pie on a stick, but a deliciously zesty key lime pop. Place your leftover pieces of key lime pie in a blender with fresh lime zest and lemon-lime soda. Pour the mixture into ice pop molds,add wooden sticks and freeze for an eye-popping, crowd-pleasing treat.  
Impress your adult friends with a little vodka for an alcohol version of these ice pops.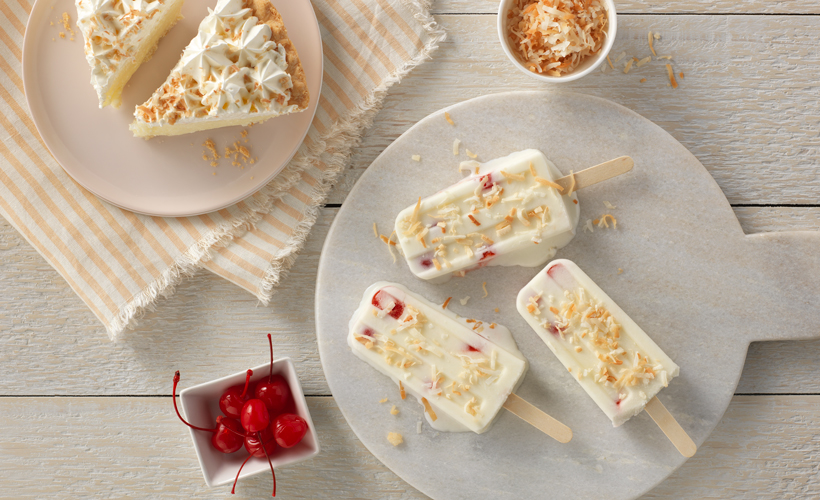 Think island oasis when enjoying these coconut cream pie-sicles. Just add coconut cream pie and coconut water into a blender. Fill the ice pop molds with strained, sweet maraschino cherries and fill the rest of the molds with the blended coconut mixture. Freeze overnight, remove from molds and sprinkle toasted shredded coconut to the finished ice pop. 
To take these to the next level, add a bit of rum to the mixture before freezing.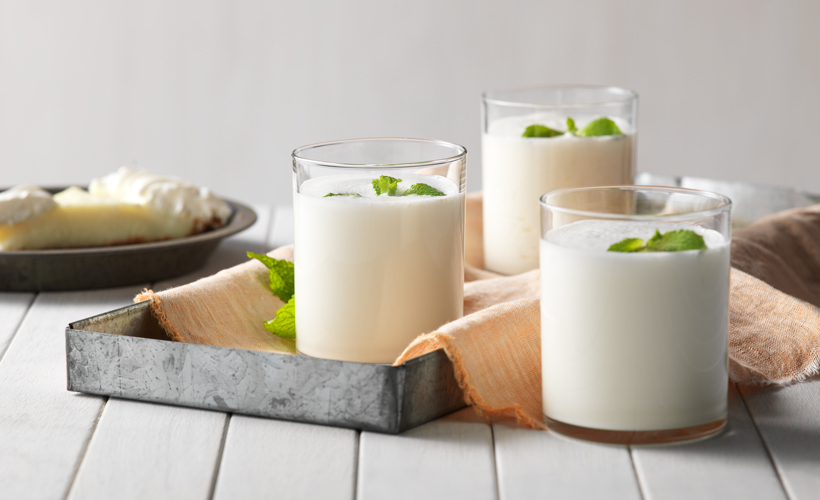 Summer party in the works? It won't be complete without this summer favorite: a refreshing mojito made with Marie's special touch. Simply blend a slice of key lime pie, sparkling water and fresh lime juice together. Top the drink with a fresh sprig of mint, and you have a sweet and frothy pie mojito! 
Add light rum to the mixture for a boozy mojito!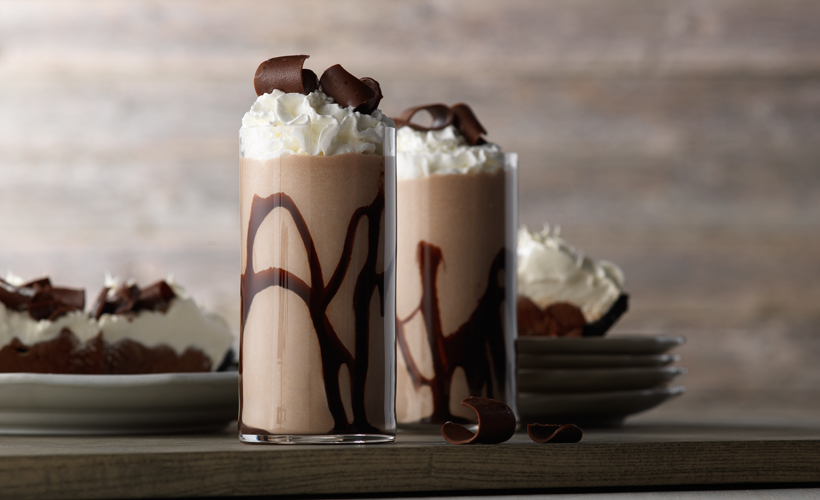 Calling all chocoholics – we have the perfect dessert drink for you! Add a slice of chocolate satin pie (filling only!) and milk – blend it all together and serve with Reddi-wip® and chocolate curls. This is sure to please any summer sweet tooth!
To take this drink to the next level - add vodka, coffee-flavored liqueur and Irish cream in the blender and enjoy!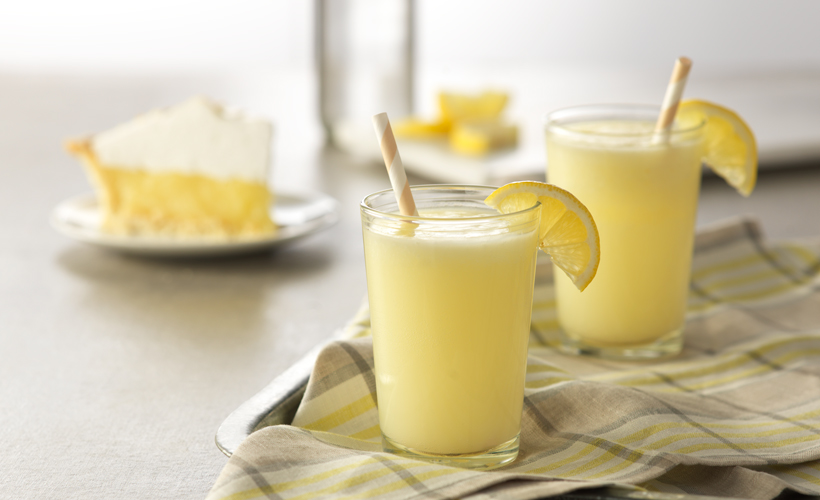 Your average lemonade has been upgraded this summer. Combine a slice of lemon meringue pie filling with lemon-lime soda. This fizzy sweet float will beat the heat and keep you cool all summer long.
Add a splash (or two) of vodka for this mocktail to become a cocktail!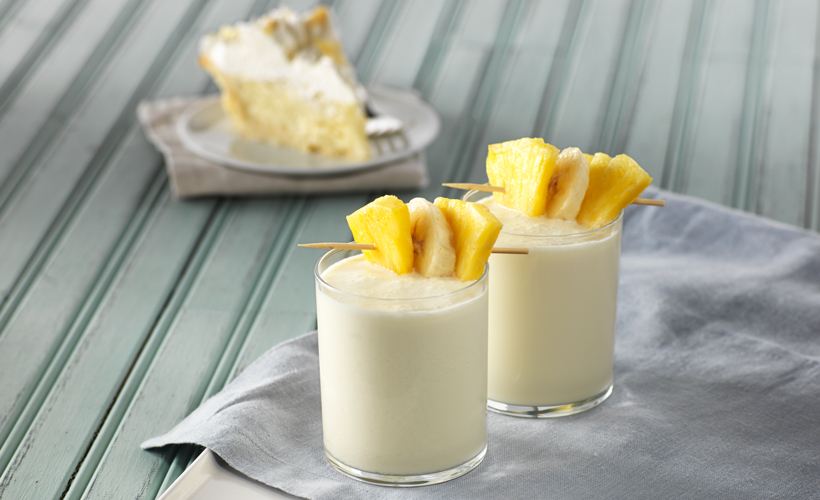 Nothing says a summer shake like this tropical, creamy Pineapple Banana Pie Shake. Using banana cream pie, pineapple juice and milk for a smooth and fruity, summery shake.   
For a boozy version, add a little (or a lot of) rum while blending together.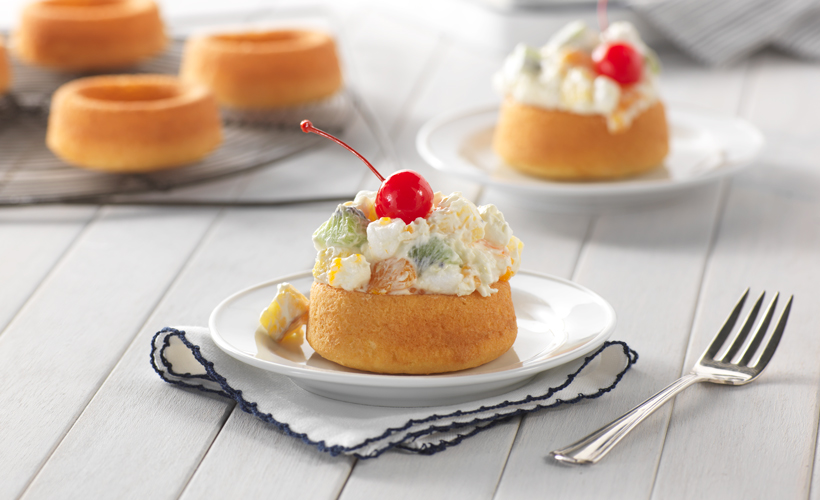 Impress your summer guests with a twist on a classic dessert. Combine Marie Callender's creamy coconut custard filling cream pie with the classic ambrosia fixings on top of a light, fluffy cake. Not only is this dessert light and refreshing, it also a refreshing new way to enjoy your favorite fresh fruits!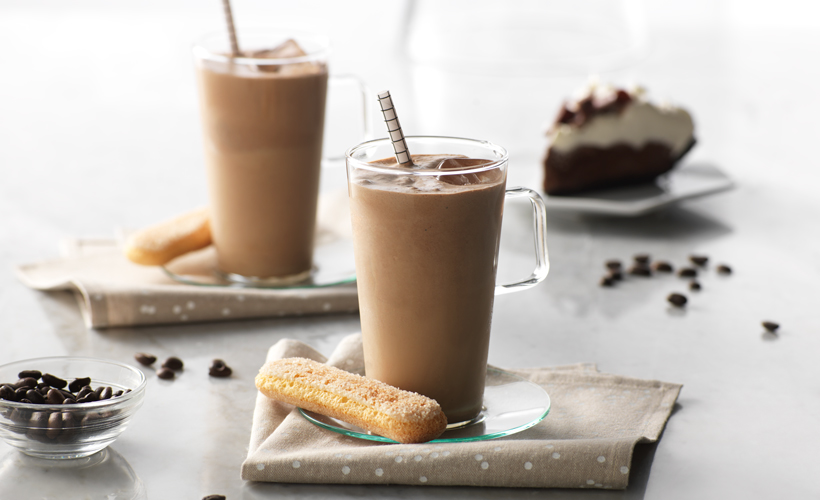 If you want a sophisticated beverage this summer, we have the pie-spiration for you! Combine bold coffee and a slice of chocolate satin pie until liquefied and pour over ice. Not only is this fancy, but it's delicious too!
Tip: add the coffee-liqueur while the mixture is being liquefied.