Every great pie has to have a flaky crust – a crust that crumbles the moment your fork dives in. And with every great pie comes a great (we recommend big) scoop of ice cream. It's easy when you have an already just-like-homemade Marie Callender's® pie and we have the perfect pairings for your favorite pie flavors. From Marie's kitchen to yours, your taste buds will be taken to the next level with these summer pie and ice cream pairings.
Dutch Apple Pie + Salted Caramel Ice Cream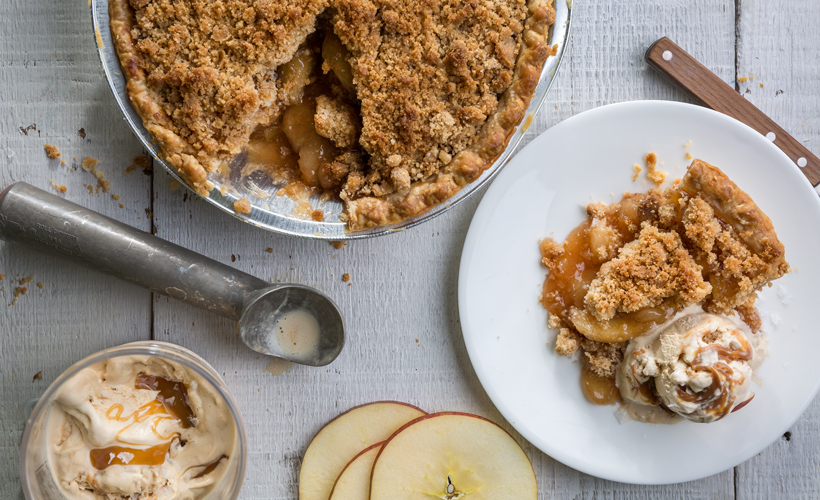 Nothing beats a warm apple pie – except a warm apple pie topped with salted caramel ice cream. The apple pie made with fresh Fuji apples and a flaky, made-from-scratch crust, sprinkled with streusel is everything you want from a slice of warm pie and cool, creamy ice cream.
Razzleberry Pie + Cinnamon Ice Cream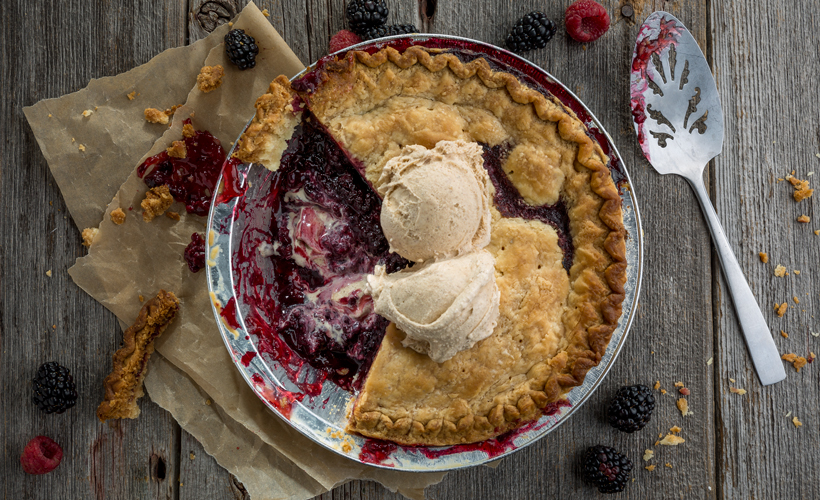 Ripe raspberries and juicy blackberries call for a simple cinnamon ice cream pairing. Mix your favorite vanilla ice cream with a dash or two of cinnamon and vanilla extract for an outrageous pie and ice cream match. The warm spices of cinnamon and vanilla are a perfect pairing for this berry pie.
Lattice Peach Pie + Raspberry Sorbet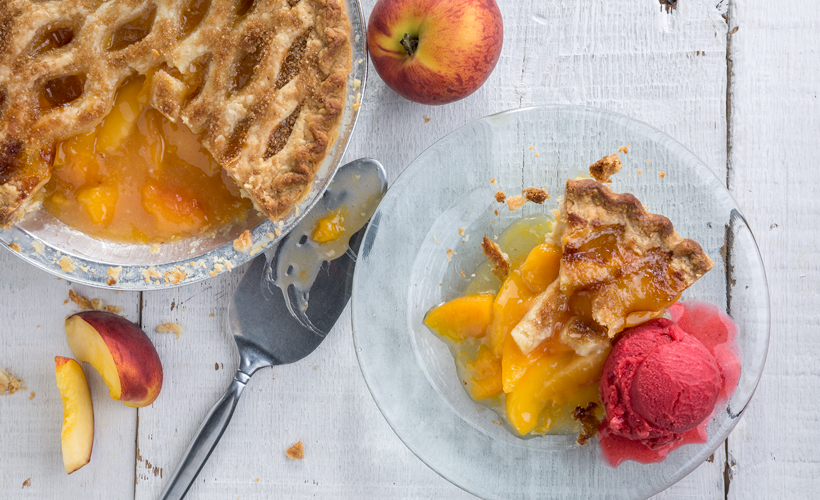 The only pairing for this sweet and juicy peach pie is a sweet and tart raspberry sorbet. This summery pairing is refreshing with a flaky sugar crystal crust, warm peach filling and soft raspberry sorbet melting on top.